Engineered timber flooring pre-finished & unfinished
Engineered wood is the most common type of timber flooring and comprises of two or more layers of wood adhered to form a plank. The top layer is made of solid timber (what's visible when installed) and the bottom layer is plywood which offers stability. Engineered can be either floating or directly stuck. We offer two types of engineered timber – pre-finished and unfinished.
Unfinished
We source a wide range of unfinished engineered timber, with our most common variety being European Oak. This is installed in it's raw state, sanded and coloured with your choice of oil or stain. See our range of colours here. You can also customise the finish by having brushed, bevelled edged, square edged or bandsawn.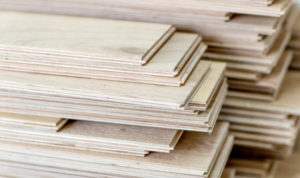 Pre-finished
Pre-finished engineered timber floors are installed as is – already oiled or stained. Featured in the gallery are samples of our most common pre-finished timbers. Our team can help you select colours and grains, speak to us for more information.
Notes
Prices are approximate, exclude GST and are subject to a site visit
Includes: Timber supply, installation and finishing (3 coats of water based natural polyurethane where applicable). Substrate floor preparation, colours and stains not included (will be quoted at site visit).
Prices are valid for areas over 40m2
All pricing includes 10% cutting waste